Online Store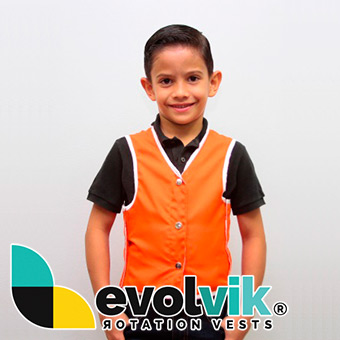 Classified under
Description
Proprioceptive vest of variable weight. Accompany one weight vest with a weight kit (two 0.44 lb weights plus four 0.22 lb weights).
The Weight Vest is versatile, easy-to-handle, and is aesthetically pleasing for the wearer. It also has four internal pockets where you can place weights for the need of each individual patient. The weights can be comfortably used during daily activities and therapy sessions because they aid in somatosensory organization.
Considerations
A qualified therapist should indicate the choice of clothing and the weather conditions suitable for use. The frequent and gradual use of the vest provides improvement in somatosensory response, concentration and gradual decrease of stereotypes.
Recommended for patients from 1 to 14 years.
Not suitable for patients with severe cardiovascular disease, severe reflux, contagious diseases and/or uncontrolled convulsions.
Material
67% Polyester 33% Cotton / 100% Cotton